The Frat Pack: The Pack of the Hour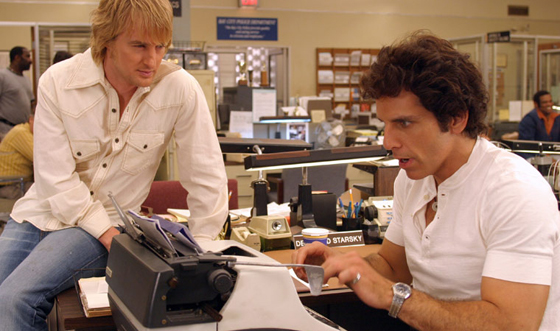 First, there was the Rat Pack. Then came the Brat Pack. Now the Frat Pack reigns supreme.
Jack Black, Ben Stiller, Will Ferrell, Vince Vaughn, and Owen and Luke Wilson — a motley crew if there ever were one — are the principal players. And though their collective name suggests a rowdy, beer-guzzling group of guys, their movies often focus on the genuine fraternal friendship that only best buds can feel for one another.
The backstory: Black and Owen Wilson first worked together in the 1996 dark comedy Rushmore ), he began appearing with them. Ferrell and Vaughn were soon folded into the group.
Zoolander, one of the Frat Pack's first movies, is about the friendship between fashion-obsessed arch rivals played by Stiller and Owen Wilson. In Old School, Vaughn, Ferrell, and Luke Wilson try to reconnect by starting a fraternity of their own. Wedding Crashers, Dodgeball, and the recent Tropic Thunder all focus on the power of male bonding. Beneath their consummately goofy facades, the characters in these movies are often searching for deeper connections to each other and life in general.
Starsky & Hutch — a Frat Pack classic that has at its center a sweet "bromance" that has already been discussed on this blog — airs throughout October on AMC.
For a full schedule of Starsky & Hutch on AMC, click here.
To share your review of the movie, click here.
Read More