Times Are So Tough It May Be Time for Another Poseidon Adventure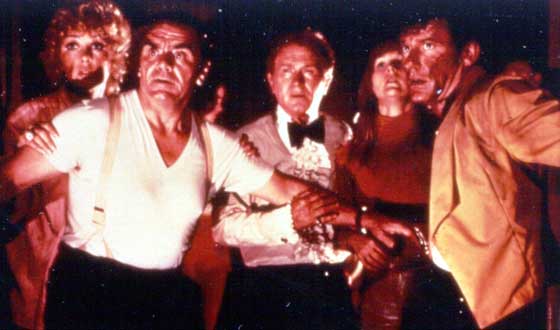 Like soap operas and fright flicks, disaster movies provide valuable escapism: They make us grateful that we're not suffering from amnesia or being stalked by a maniac; they quiet free-floating anxieties by showing on-screen heroism triumphing over extreme adversity. In turbulent times, like the early 1970s, American audiences flock to big ensemble dramas that featured groups of people thrown together by circumstance then forced to cooperate to save themselves from doom. The Poseidon Adventure was the second highest grossing film of 1972 whereas Airport (1970), The Towering Inferno (1974), and Earthquake (1974) collectively earned about $280 million in domestic ticket sales.
The dilemmas of that era (Vietnam, Watergate, the energy crisis, etc.) contributed to national feelings of helplessness if not downright rage. Hollywood responded by showing how grit, ingenuity and a willingness to work together could prevail over seemingly insurmountable odds. While the crux of Airport — a mentally unstable passenger with a bomb — might trigger the most anxieties today, perhaps the best example of teamwork in action is in The Poseidon Adventure during which Shelley Winters (playing a genial, overweight grandma) draws upon her skills as one-time swimming champ to save a trapped Gene Hackman and improve the survival chances of the group.
Thus, any ordinary Joe in the theater can picture himself rising to the occasion, using his strength and know-how to save his companions. Viewers walk out of theaters thinking, "We can get through this." Seems like a disaster movie could be useful today.
Click here for a complete schedule of The Poseidon Adventure on AMC.

Click here to share your opinion of the film.
Read More