Daily Scan for 10.14.08 – Klingons Conquer YouTube, Captain America Sleeps Through Hulk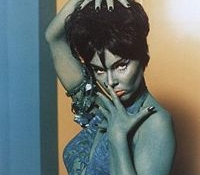 • NBC Universal will release the first part of Battlestar Galactica's Season 4 on DVD in January, but will delay the other half until later in the year. After all, why release one DVD set when you can release two for twice the price?
• Life on Mars is looking less and less like its British counterpart every day.
• CBS has started putting Star Trek episodes on YouTube. It's about time Star Wars kid had some competition..
• Jeremy Mayer's fantastic robot humanoids are worth a gander.
• io9 looks at five ways to make Star Trek more like Star Wars. "Put Uhura in a metal bikini?" I prefer the go-go miniskirts, thank you.
• Remember that rumored Incredible Hulk scene with a Captain America cameo? It's included on the DVD.
Read More