Daily Scan for 10.02.08 – Topless Robots, Zombie Outbreaks and Earth 2.0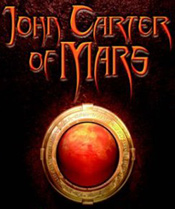 • Topless Robot lists Transformer toys that look nothing like their cartoon counterparts.
• Discover Magazine thoroughly debunks the rumor that there might be another Earth floating around in Battlestar Galactica.
• New Scientist asks scientists to vote on the best scifi novels of all time. They'll pick wrong: scientists only look for egghead plausibility.
• SF Signal thinks this online zombie outbreak game is pretty darn swell. Z is for Zombie, after all.
• I hate Pixar so much right now: Their version of John Carter From Mars is going to have little to do with Burroughs books. "We're trying to refresh the stale look of previous renditions of the story." What renditions? There aren't any.
Read More