Daily Scan: 10.30.08 – Star Wars Origami, Joss Whedon Updates Fans About Dollhouse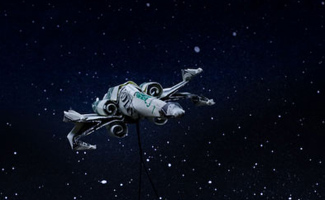 • io9 reminds us all of the joys of cooking human flesh. And eating it, of course.
• Fallout 3 is out. I've been looking forward to this, but early reviews, while glowing, comment on the "sterile-feeling setting." That's the last observation anyone should ever make about a Fallout game.
• Whedon's Dollhouse is looking like every other series he's done: Mucked about with by clueless executives while he endlessly makes excuses to fans.
• Everyone make Star Wars origami!
• Interesting: It looks like a stagnating economy has led network executives to play it safe and renew shows they would otherwise have canceled.
Read More