Daily Scan 10.27.08 – Ursula Le Guin Is Over Hollywood; Neil Gaiman Interested in Dr. Strange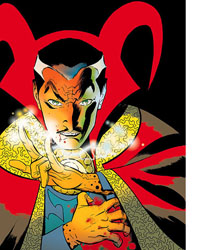 • SF Signal's newest contributor, Jeff Patterson, rails against the dollification of scifi's most beloved icons.
• I, for one, welcome our new Dalek pumpkin overlords.
• io9 has a great dissection of what the look of Star Wars actually means.
• Ursula K. Le Guin says she'll never sell another book to Hollywood again.
• Neil Gaiman would really, really, really like to write Guillermo del Toro's Dr. Strange.
• The creator of Pushing Daisies would like to helm the next Star Trek series.
Read More