Daily Scan: 10.20.08 – A Collection of Star Wars Political Cartoons, Don Cheadle Joins Iron Man 2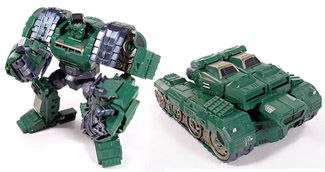 StarWars.com lists a gallery of appropriate political cartoons to consider for this important election season.
• The show's hit-or-miss and not pulling in the sort of numbers you'd expect from the franchise, but Terminator: The Sarah Connor Chronicles got a full season ordered.
• Terrence Howard has been replaced as Jim Rhodes by Don Cheadle in Iron Man 2. Surprised? So is he. I think it's a good call, though: The man's positively limp compared to Stark.
• A gorgeous collection of scifi ray guns.
• io9 lists some of the more surprising Transformer toys you've never heard of.
Read More