Daily Scan: 10.09.08 – Retro Art Round Up, Zack Snyder Talks Watchmen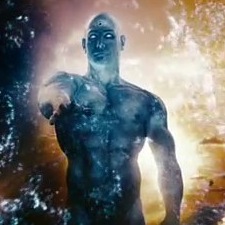 • Dark Roasted Blend posts a gorgeous round-up of luridly gorgeous retro art.
• io9 interviews Zack Snyder about Watchmen and asks all the tough questions: "Can you assure us that the ending won't puss out?"
• The new cover to the Halo: The Cole Protocol is pretty nice. I post this to affirm, yet again, I actually like these novels way more than I should.
• In the next issue of Action Comics, Superman's father Jonathan Kent dies. Again.
• The ultimate LEGO Zombie Apocalypse.
• A wonderful UFO teapot, tupped by an emeraldescent alien whose strange, mercurial micturations make up the morning brew thanks to his native diet: the extraterrestrial foliage of the Ur-Quan Earl Gray plant.
Read More