Classic Ten – Greatest Biopics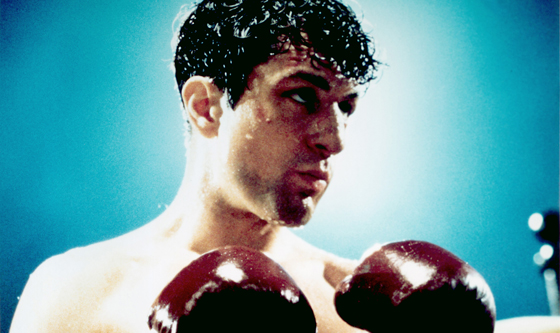 How to sum up a life in roughly two hours? This is the dilemma, and ultimately the art, of the biographical picture. Although certain storylines are ubiquitous (the rise and fall of a star, for instance), no person's existence can completely conform to a three-act structure, which is why we count on filmmakers for their creative interpretation. An unfamiliar look into the most intimate moments of a familiar historical subject, the biopic makes us rethink the public figure we thought we knew. These are the ten greatest portraits:

10. Chaplin (1992)
Richard Attenborough's Chaplin is a great example of a biopic propelled by an uncanny lead performance, in this case Robert Downey Jr.'s vivacious and multifaceted portrayal of the most celebrated and controversial comedian of the silent era. Capturing Chaplin's silly public persona as well as his troubled private life, Downey physically embodies a man few are truly able to even imitate.
9. Schindler's List (1993)
Can a Hollywood movie about the Holocaust remain respectful toward its unfathomable subject while fitting mainstream conventions? Steven Spielberg's Schindler's List, about German industrialist Oskar Schindler's efforts to save the lives of the Polish Jews employed by his company from Nazi genocide, pulled off the impossible. By finding a glimmer of hope amidst absolute horror in the change of heart of its protagonist, his life illuminated the good a single person can affect.
8. The Elephant Man (1980)
Biopics typically feature great men struggling to fulfill their dreams or change the world. David Lynch's dark, dreamy portrait of Joseph Merrick, aka The Elephant Man who suffered from a condition that rendered his appearance distorted and grotesque, instead features a social outcast struggling simply to be treated as "not an animal," but as a human being. Set in a squalid and bleak Victorian England, The Elephant Man is difficult to watch — it certainly doesn't possess the levity of Ed Wood — and is heartbreaking all the same.

7. I'm Not There (2007)
Not one, not two, but six
incarnations of Bob Dylan — all played by different actors, including
Cate Blanchett, and none of them named Bob Dylan — form a composite of
the enigmatic folk rocker in Todd Hayne's unorthodox and psychedelic I'm Not There.
A collage of film, music, and personality styles, the film rewrites the
biopic as a search for identity through contradiction, not
simplification. Most of all — it rocks, doing justice to Dylan's
chameleon-like artist by making you think as you feel the music.

6. Ed Wood (1994)
At first glance the life of cross-dressing filmmaker Edward D. Wood Jr.
— widely recognized as the worst director in the history of cinema and
responsible for the worst movie in history, Plan 9 From Outer Space — wouldn't be considered grade A biopic material. But Tim Burton's Ed Wood
is a surprising masterwork of the genre, finding humor and pathos
behind the irrepressible energy of Wood (Johnny Depp) and collaborators
like a has-been Bela Lugosi (Martin Landau), even as they worked on
movies like Glen or Glenda.

5. Malcolm X (1992)
Opening with the notorious footage of the Rodney King beating and
released on the heels of the riots sparked by that trial's outcome,
Spike Lee's biographical film treatment of the life of Nation of Islam
black nationalist Malcolm X (played by Denzel Washington) was just as
controversial as its subject. Lee's lifelong dream of bringing Malcolm
X and his transformation from petty hood to fiery political speaker not
only encompassed 20th Century America's social and racial upheavals, it
revived X's importance for a new generation.

4. Amadeus (1984)
Director Milos Forman has always had a thing for real life free spirits (T he People vs. Larry Flynt , Man on the Moon),
so it's no surprise he took on a biographical film treatment of the
world's greatest composer. As seen through the eyes of jealous
competitor Antonio Salieri, Mozart becomes a virtual musical mouthpiece
of God. While Forman typically lionizes his hero to the detriment of a
more ambivalent historical record, his film is still a stunning piece
of myth-making.

3. Lawrence of Arabia (1962)
David Lean's account of the epic and mysterious life of T.E. Lawrence
had to be as large as the legend of the man himself, and thus the
resulting film, Lawrence of Arabia,
pulled out all stops. Running over three and half hours and shot in
glorious widescreen to capture the sweeping desert vistas through which
the British soldier, as spectacularly portrayed by Peter O'Toole,
traveled while leading the Arab Revolt, Arabia's scope was just big enough to accommodate its subject's epic journey.

2. Raging Bull (1980)
Centered around a tour de force performance by Robert De Niro as title
pugilist Jake LaMotta — so nicknamed because of his vicious approach
in the ring and his wild temper outside it — Martin Scorsese's Raging Bull
is perhaps the greatest and most complex sports biopic. Rather than
default to the "triumph of the human spirit" formula that have defined
most jock tales, Bull is a gritty, unsentimental, unromantic portrait of a stellar athlete's self-fulfilling downfall due to jealousy and anger.

1. Patton (1970)
Released during the height of nationwide protests against the Vietnam War, Patton
boldly and unconventionally challenged its audience to reconsider the
necessity of foreign intervention by framing George C. Scott's
indomitable World War II general against an enormous American flag
backdrop and directly addressing the viewer with a famous rousing
monologue: "Americans love a winner, and will not tolerate a loser."
Capturing the spirit of a nation through the spirit of a man during the
greatest war it ever fought, Patton fulfills the greatest aims of a biopic.
What's your favorite biopic? Vote in the poll or comment below.

Read More