Classic Ten – Coming of Age Movies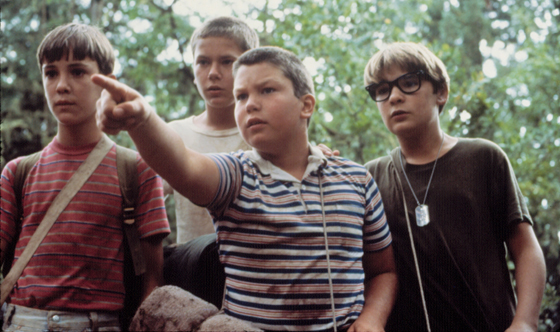 Why do the wonder years hold such sway over the cinematic imagination? Perhaps we're all longing to return to that moment when we were just beginning to become ourselves, and to take part in the time travel that movies can provide. We've all been there, and can all relate.

10. Superbad (2007)
While conforming to the conventions of the virginity busting coming of age film, Superbad outdoes the others with authentic teenager awkwardness thanks to the likable Michael Cera and a tour de force performance from Christopher Mintz-Plasse — aka McLovin, a spazzy geek who paints the town red with a couple of moronic cops.
9. The Breakfast Club (1985)
John Hughes' The Breakfast Club features an iconic cast of misfits with Molly Ringwald, Anthony Michael Hall, Emilio Estevez, Ally Sheedy, and Judd Nelson playing recognizable types (the Princess, the Brain, the Athlete, the Basket Case, and the Criminal) on opposite sides of the high school hierarchy. From lipstick-applying cleavage to dandruff snow, eccentricities allow these kids to uncover common ground during one memorable Saturday morning detention.
8. American Graffiti (1973)
George Lucas' American Graffiti looks back in nostalgic longing to a simpler time, before the Vietnam War and the turmoil of the late '60s. Groundbreaking at the time for setting its scene in the bygone era of rock 'n' roll and drag racing (Paul Le Mat and Harrison Ford's traded car insults perfectly nail the goofy macho mood), the focus is on a young Richard Dreyfuss and Ron Howard savoring and outgrowing their Modesto, CA hometown.
7. Almost Famous (2000)
Adolescent
educations aren't complete without the guiding force of music, and
Patrick Fugit's is something out of a rock 'n' roll fantasy: A gig
covering fictional classic rock legends Stillwater on their 1973 tour.
Based on director Cameron Crowe's own teen experiences, Almost Famous
is a bell-bottomed bildungsroman covering formative encounters with
groupies (Kate Hudson's self-proclaimed "band aide"), rock excess
(Billy Crudup's "Golden God"), and ephemeral youth (the tour bus
sing-along to Elton John's "Tiny Dancer").
6. Dead Poets Society (1989)
Dead Poets Society is the best of a coming of age subgenre:
The inspirational teacher movie. Set in a stuffy New England prep
school at the end of the '50s, Robin Williams' free-spirited prof shows
his charges how they can experience the world — by standing on their
desks (for new perspective), ripping out the pages of textbooks, and
doing whatever they feel. Williams succeeds in bringing both a levity
and seriousness to an eventually embattled character who inspires with
his motto: "Seize the Day."
5. Dazed and Confused (1993)
Dazed and Confused's views the disillusioned and decadent '70s
from the perspective of the politically correct, post-AIDS '90s. Pot,
pool, kegs, paddling and the raddest rock 'n' roll soundtrack ever
(Kiss, ZZ Top, Heart, Skynyrd, and Sabbath) accompany the exploits of a
cross-section of high school slackers each seeking their own buzz on
the last day of classes. Their collective outlook on the future:
"Fixin' to be a whole lot better, man."
4. The Graduate (1967)
Coming of age is typically associated with teens, but a college grad
like Dustin Hoffman's titular loser happens to be a late bloomer. And
what a way to enter manhood: Shacking up with world-weary femme fatale
Mrs. Robinson (Anne Bancroft), a wife of a family friend. Robinson not
only teaches Ben Braddock how to lose (and regain) oneself in love, but
taught an entire disaffected generation how to break society's taboos
while doing so.
3. Rebel Without a Cause (1955)
"What can you do when you have to be a man? Now you give me a direct
answer!" James Dean is a lonely, angry, misunderstood juvenile
delinquent forced to grow up too fast over the course of a couple of
nights in Nicholas Ray's defining treatise on youth gone wild. Rebel
spoke to the growing generation of baby boomers still learning how to
navigate the changing postwar world, with Dean — whose death soon
after made him a martyr for alienated youth — leading the way.
2. The Last Picture Show (1971)
Shot in wistful black and white, Peter Bogdanovich's sophomore effort
sets the bar high for melancholic coming of age stories. Two small town
Texans played by Timothy Bottoms and Jeff Bridges confront confusions
over love — as experienced in Bridges' tumultuous relationship with a
beautiful, but manipulative, Cybill Shepherd — and the difficulties of
moving beyond the community they love and hate. More poignant than the
rose-tinted remembrances of films like American Graffiti, The Last Picture Show imparts the bittersweet acceptance of lost innocence.

1. Stand By Me (1986)
Stephen
King's novella "The Body" provided the blueprint for the best screen
adaptation of any of his work, and certainly the best coming of age
movie ever made, with a mythic and universal resonance more profound
than anything on this list. In 1959, four 12-year-olds set out to find
the corpse of another boy and on the way, journey toward closer bonds,
fight personal demons and discover their own paths in life. For the
audience, the result is nothing less than pure movie magic.
What's your favorite coming of age movie?

Read More