Is the New Crop of Young Filmmakers Pulling Its Weight?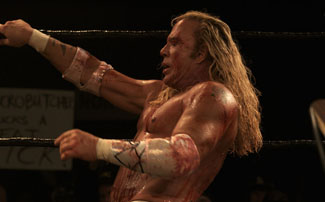 When Shootout co-host Peter Bart says, "Films aren't that good this year," he's not pointing a finger at Darren Aronovsky's The Wrestler or the other standouts that caused a stir this year in Toronto. He means all the films by younger filmmakers picked up at the last Sundance festival, but which ultimately flopped when they hit theaters: Frozen River, The Wackness, Transsiberian, and others.
"The filmmakers of the '70s and '80s grew up with a
tremendous influence from foreign directors: The Truffauts and the
Godards… the Fellinis," says Bart. "The young filmmakers today are
trying to make films that are too overtly commercial. They're not
trying to make a film from their own passion about a subject, they're
trying to make a film they think Fox or Paramount or Columbia will
sell. And that, I think, is undercutting their talents and their
expression as young filmmakers." Having just seen the best of what the
younger crowd has to offer at this year's Toronto Film Festival, Bart
feels doubtful about whether their work will endure. "They shouldn't be
making pictures for MySpace, for Facebook… There's something
onanistic about that. They should be reaching out and talking to
multi-generations and multi-audiences."
Is the world condemned to a future of films that cater to those with
a text message attention span? Co-host Peter Guber thinks this sort of
"Get off my lawn!" reaction from older audiences overshadows the truth.
"Over a longer period of time, some of these filmmakers won't make it.
Some of these films won't make it," he observes. "I think you're going
to find success and failure to be inevitable handmaids in this process.
The number of submissions tells us there's a giant amount of interest
and a giant amount of filmmakers." Guber seems to think this is the
same panic everyone in Hollywood feels whenever the guard changes — or
perhaps that the problem at the box office may ultimately not be with
the young filmmakers, but with young audiences.
What do you think? If you think you know what's going to stand the test of time, comment below.
Read More