Even John Wayne Couldn't Sell a Contemporary War Movie So Don't Knock De Palma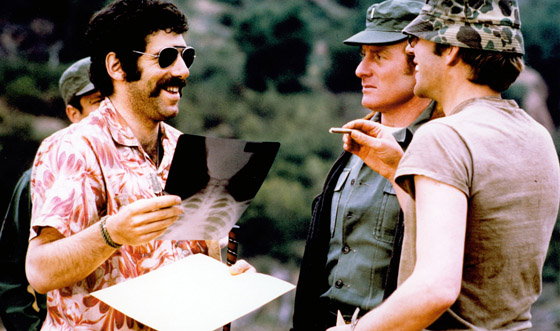 War movies sometimes do well at the box office ( Platoon and Full Metal Jacket ); sometimes not ( Redacted and In the Valley of Elah ). What's worth noting is that the ones that do best are generally those which come out well after the fact. Born on the Fourth of July and Coming Home both hit theaters well after the Vietnam War. As for Black Hawk Down , it recounted the U.S.'s involvement in Somalia ten years after the fact. All were critically acclaimed and popular with audiences.
Yet within this same genre, whenever filmmakers go contemporary, audiences flee regardless of whatever the critics say. Look at John Wayne and The Green Berets .
When that movie premiered in the late 1960s, the Duke was lambasted for making what many perceived as military propaganda for the troops in Vietnam. Thirty years later, the knee-jerk reaction to politicizing still holds true even if the politics are left instead of right. Brian de Palma — whose troubling Casualities of War was one of his bigger hits — was accused of treason for Redacted, his fictionalized look at real crimes committed by American soldiers in Iraq.
Ultimately, the best way to comment on current events when it comes to war may be to speak in code. Robert Altman's M*A*S*H
is a perfect example. Released in 1970, this landmark war pic depicted the Korean conflict of the 1950s while commenting on the ongoing trouble in Vietnam. No one minded the metaphor and no one failed to understand what it was saying.
For a full schedule of M*A*S*H on AMC, click here.
To write a review of M*A*S*H, click here. Share your favorite war movie in the comments section below.
Read More