TIFF 2008 – Not Quite the Oscar Bait of Old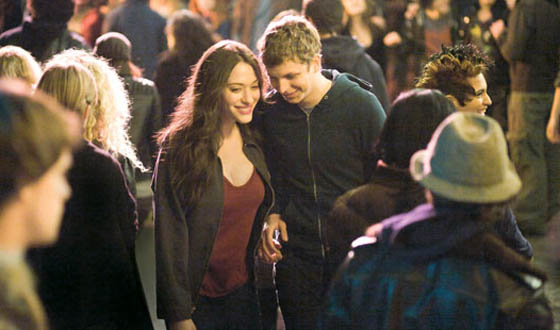 Time was that the Toronto International Film Festival, North America's premier film gathering featuring some 300 movies from 60-some countries, served as the perfect staging ground to kick-start the year's Oscar contenders. Take 1999's American Beauty, which wowed Canadian audiences before nabbing five Academy Awards. Then there's No Country for Old Men, the Coen brothers' Oscar-winner that lead the charge of dour award contenders (In the Valley of Elah, Rendition) at last year's festival. "This is the one film festival that's a grab-bag of movies that the studios consider award-season contenders," critic Pete Hammond recently told Reuters. At least, it was.
Call it a weak market, call it corporate consolidation, call it the
wariness of an ever-fickle audience, but most critics are unified in
feeling that films at the 33rd annual film festival, which opens today,
are lacking in their Oscar potential. Absent from the lineup are what
most can agree are the forerunners in this year's race — Baz
Luhrmann's Australia, Ron Howard's Frost/Nixon, Oliver Stone's W — to be replaced by more popcorn-friendly fare, or what the festival's co-director Piers Handling told USA Today was "the return of the American comedy."
He has a point. Among the biggest buzzed films this year are Kevin Smith's Zack and Miri Make a Porno, Peter Sollett's high school rom-com Nick and Nora's Infinite Playlist, and Seinfeld producer Larry Charles's Religulous. Even the Coen Brothers have lightened up — they'll be debuting their comic caper Burn After Reading, about two gym employees who attempt to sell the memoirs of a CIA agent. And then there's Paris, Not France, a documentary about Hollywood's favorite celebutante that Handling promises is "really short."
What's the reason for such a drastic turn? It could be as simple as the Juno
effect, in that filmmakers saw the success of a relatively simple and
uplifting comedy and are attempting to follow suit. It could also be a
shake-up in the festival's management, with long-time co-director Noah
Cowan having been replaced this year with veteran film programmer and
broadcaster Cameron Bailey.
Bailey insists the changes will not affect the festival's ability to
launch Hollywood's prestige pictures."What I like…is when American
directors are working at the top of their game and doing something
that's both completely acceptable and a very strong artistic
statement," he told The Vancouver Sun. "A movie like Nick and Nora's Infinite Playlist is a ton of fun. It's not the kind of movie that wins Oscars typically, but people would have said that about Juno last year too." The Juno effect indeed.
Read More