Scott Sigler – Sifting Through What's Worth Watching Online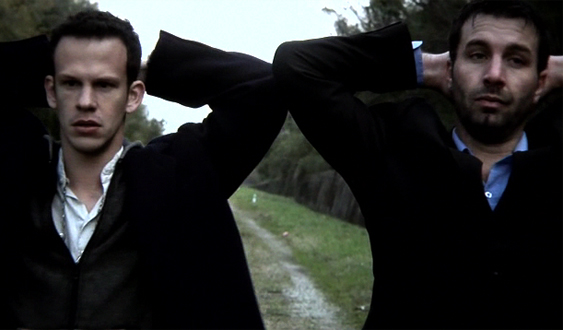 Novelist Scott Sigler's horror column appears every Thursday.
The Internet. The great equalizer for movie producers, or so we've been told. But if anyone can go out there and shoot a movie, throw it on YouTube and get instant, free, global distribution, why aren't we seeing more Eli Roths popping up out of the interwoodwork? The fact is, lowering the production and distribution bar allows an enormous amount of substandard content to be posted online. That said, there are also some cool success stories brewing online.
Original, Independent Content
Several filmmakers have abandoned the rat race of Hollywood and opted instead to build names for themselves by releasing creations online for free. So when it does come time to make that deal with Hollywood, these pioneers will come to the table with name recognition instead of just hat in hand. Project Breakout's "Master of the Macabre" contest allows you to watch some of these directors and vote on their efforts.
A prime example is Jack Daniel Stanley's French Quarter Features. Jack has several original films up on the French Quarter site, and made
headway in the Sundance Channel's ExposureFest. Due to his online work
he recently signed a deal to direct his first feature, with Fiercely Independent Films and Emmy Award-winning producer Barry Green.
Another guy blowing up online is Earl Newton, creator of the online scifi/horror series Stranger Things. Newton's series features high-def quality work and special effects, such as the "big reveal" in Sacred Cow, an adaptation of one of my short stories, and the very polished supernatural/crime/horror mini-series Latchkeepers. Newton's precognitive ability to see market trends pushed him online two years ago, and wound up landing Stranger Things a distribution deal that will put his work in 25 million homes via video-on-demand (VOD).
As directors, Newton and Stanley retain complete creative
control. "We don't need the MPAA's permission to distribute something
on the Internet," Newton says. "We can push the boundaries of our
content to fit the stories we want to tell. That's pretty exciting. And
obviously, you have to be responsible and respect your audience. If
they decide to sit out an episode, that's OK, we'll have something more
their speed next time. But for the people who stick around — it can be
no-holds-barred."
FEARnet
FEARnet is an entire website dedicated to
online horror movies and shorts, which are also available via its
video-on-demand service. Recent content includes interviews with Wes
Craven, free online movies like Near Dark and Carnival of Souls, and exclusive original content like the 30 Days of Night-branded webisodes for "Blood Trails" and "Dusk to Dusk." If you liked 30 Days of Night,
you really want to check out these webisodes. While the film quality is
significantly lower than the original movie (the lighting is bad,
acting is so-so, etc.), the intensity is totally there. Just because it
is lower quality, doesn't mean it is bad quality. (And if you output the stream to your flat panel, you can get free horror movies kicked to your home theater.)
Experimental Efforts

The biggest name in horror, Stephen King, jumped into the online video field with his original series N,
a weird hybrid of audiobook, comic book and animation. The
twenty-five-episode story was intended primarily for cellphone and
portable media player consumption, but also plays well online. The
episodes are very short and move along at a nice clip and are
definitely worth checking out.
Trailers
Of course, YouTube is a great place to find
all kinds of movie trailers, not just current ones, but probably every
trailer ever made. Maybe that's an exaggeration, but let's try an
experiment. I'm now randomly thinking of some obscure horror movies I
found on Stacie Ponder's blog, Final Girl.
• Food of the Gods? Yep. Watch it. (It just doesn't get any better than giant, slow-motion killer rats jumping around a toy house set.)
• Hell Night? Yep. Watch it. (Dude, it's Hell Night! '80s frat/sorority debauchery properly punished by a mass murderer, this is the moral backdrop of my childhood culture.)
• The Video Dead? Watch it. (Please,
do watch this. It's so bad you will feel better about your life no
matter how many times you've been arrested, detained, or beaten with a
rubber hose.)
• Kiss of the Tarantula? Yep. Watch it. (This is also not good, and saying that is a massive rave-up.)
The State of the Interweb
So even though your cousin with the
high-def cam is shooting high-def crap and putting said crap online,
there is still a plethora of quality content available, for free, out
there. You're seeing some of the stars of tomorrow. Not just stars,
some of the business models and business minds as well. Go check out
the links I gave you, and please, I did not create The Video Dead, so don't blame me when you watch it and your right eye starts to twitch uncontrollably.

Scott Sigler writes tales of hard-science horror, then gives them away as free audiobooks at www.scottsigler.com. His hardcover debut, Infected, is available in stores now. If
you don't agree with what Scott says in this blog, please email him
scott@scottsigler.com. Please include all relevant personal
information, such as your address and what times you are not home, in
case Scott wishes to send someone to "discuss" your opinions.
Read More