Scribe Ron Bass Is a Nicholas Sparks for the Multiplex – Just Ask Julia Roberts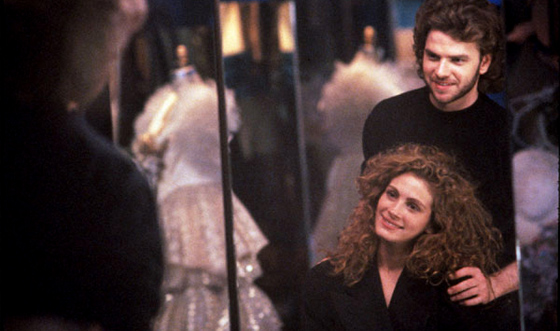 What do Waiting to Exhale , How Stella Got Her Groove Back , and The Joy Luck Club have in common besides dangerously high levels of estrogen? Screenwriter Ron Bass.
The multiplex's answer to Nicholas Sparks, Bass has the uncanny ability to mine the female psyche, creating hit formulas that have kept him in constant demand. From Michelle Pfeiffer's crusading teacher in Dangerous Minds to Julia Robert's woman-in-peril in Sleeping With the Enemy , female leads are Bass's stock-in-trade. Proof of his dedication to the ladies came with his scrapped adaptation of The Bridges of Madison County ; it likely wasn't used because he flipped the story on its head: He told it from the perspective of its desperate housewife rather than the photographer who loves her and leaves her.
So how does Bass do it? With lots of help. According to a 1999 article in Sight & Sound, Bass has a full-time, mostly female staff ("the Ronettes") who help him hash out stories and develop characters. Despite controversy about his working method, Bass makes no apologies for it.
"I don't have to have every idea be my own in order to feel that I've done a good job," he said.
Women may guide him, but Bass has returned the favor, particularly to Roberts. It was Bass who lobbied for her to replace Kim Basinger in 1991's Sleeping With the Enemy. Over the years, their collaboration has proved to be mutually beneficial — he and Roberts reunited on My Best Friend's Wedding and Stepmom, movies which turned out to be big hits for both actress and scribe.
For a full schedule of Sleeping with the Enemy on AMC, click here.
Read More