Remembering Paul Newman: Greatest Movies and Quotes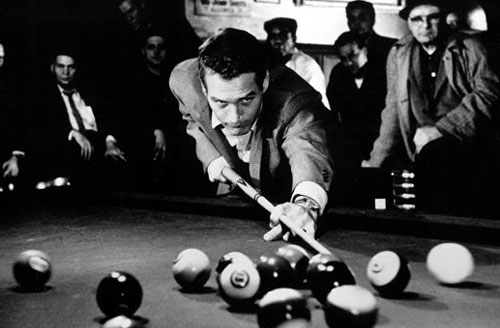 Paul Newman died Friday of cancer at age 83, at his home in Connecticut, according to reports. He was a master of playing archetypes, a great actor and director, a philanthropist and race car driver. He was nominated for an Oscar 10 times, and won the Best Actor award for his role in The Color of Money (1986), in which he continued the story of "Fast" Eddie Felson, the pool shark he first introduced in The Silver Chalice in 1954, and his last screen appearance was in the Road to Perdition in 2002. His final role was as the voice of Doc Hudson in the animated movie Cars in 2006. AMC named him one of its Hollywood Icons. He is survived by five children and wife Joanne Woodward, whom he married in 1958 and who starred alongside Newman in numerous films, including The Long, Hot Summer (1958).
• View photos of Paul Newman's ten greatest movies
• Take the Paul Newman Ultimate Fan Quiz
• View our AMC News video of fan reactions on the walk of fame
• Read some of his most memorable quotes.
• Learn ten things you didn't know about Butch Cassidy and the Sundance Kid.
• Discuss his legendary career in our Talk Forum.
Photo: Paul Newman in The Hustler.
Read More