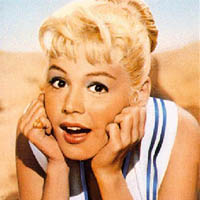 Name: Kathey H.
Hometown: Oklahoma City, OK
Age: 57
Profession: Homemaker (former secretary — eons ago).
As a fan of classic movies like Gone with the Wind and Giant, Kathey H. remembers fondly the days when AMC played movies from an older era. "I loved watching movies from my childhood and teenage/dating/college years," she says, which might explain why she took an instant shine to Mad Men. One of the first commenters on the Mad Men Talk forum, Scfan's enthusiastic musings about the show — ranging from general praise to plot predictions to episode analyses — are both numerous and detailed:
"Did anyone catch that picture of a young Roger — and his father, I presume — there on Bert's side table? Makes me wonder if maybe the ad agency was started by Bert and Roger's father," she once predicted.
Ask her why she loves the show, and Kathey quips, "How long have you got?" Besides admiring how "even the small moments will eventually fit in to the larger puzzle," she also recognizes the parallels between the show and old movies: "It's fun to watch because it takes me back to when I was a secretary, and I enjoy seeing from my adult perspective things that I only observed from a child's back then."
For whatever the reason, Kathey H. is in every way a card-carrying — and in the words of one enthusastic forum fan — Maddict. To that she has only one response: "Maddicts Unite!"
Meet the Reader is a monthly feature on AMCtv.com. Do you have a strong opinion about films? Share them on the Talk forums and you could be next month's featured fan.
Read More