Throughout His Career, Marlon Brando Was Drawn to Unconventional Parts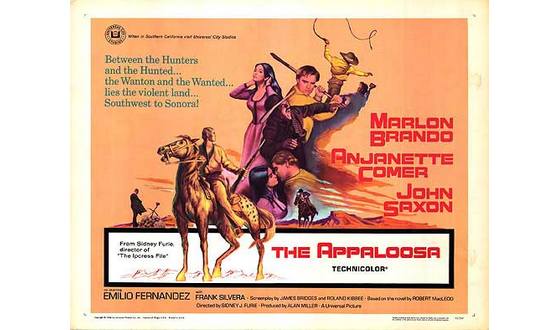 Does suffering build character? Marlon Brando seemed to think so. During the course of his career, Brando's screen personae endured countless beatings as they mumbled their way toward the credit crawl.
The humiliation his leather-clad biker endured after getting jumped by incensed townies in The Wild One was one such thrashing, but it was nothing compared to the pounding he took as a crusading Southern sheriff in Arthur Penn's The Chase . There, the Buddha of modern acting endured one of the most brutal reprisals seen since The Ninth Configuration or, for that matter, The Passion of the Christ . And that's to say nothing of his most famous fall of all — "I coulda been a contender!" — in On the Waterfront .
But while Brando's rebels more often took the last punch than landed
it, they kept something more important than their teeth — their
dignity. Indeed, Brando's streak of martyrdom onscreen paralleled his
own career path: A contempt for convention and an indifferent attitude
about success. He loved losers.
"I coulda been–made, a lot of money. But I had no interest in that…" Brando said in an interview with Connie Chung. "That's a waste of life, a waste of time."
But
if acting was a bore, watching Brando perform was never uneventful. His
flair for improvisation was less about Method acting than about keeping
himself amused.
Brando never seemed happier than when he was knocking actors
off-balance, making insane demands, or sticking dog treats in Larry King's mouth. Some might call that self-sabotage, others a life well-lived.
Decide for yourself. Watch Marlon Brando get trounced by banditos,
affect a Mexican accent, and maintain the moral high ground in The Appaloosa, a film that fittingly, the New York Times said "odd sort of Western movie" — part "he-man story," part "decorative art."
For a complete schedule of The Appaloosa on AMC, click here.
Read More