Games, Polls & Quizzes
Daily Movie Quiz – Mad Men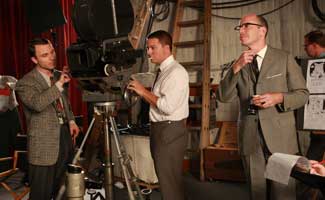 Don Draper tells Bobbie Barrett that he likes movies, so it's no surprise that Mad Men's second season is chockfull of cinematic references. Do you remember all the films that Don, Betty, Pete, Ken and the rest have mentioned?
Test your memory with this ten-question quiz. If you need a refresher, there's always the Mad Men Season 2 marathon today at 4PM | 3C.

Bonus: Want to win a Mad Men Zippo lighter? Name a movie from Season 1 (in the comments section below) and you'll be entered in a random drawing. Offer ends Friday at midnight.
Read More