Left 4 Dead Proves the Most Promising at PAX 2008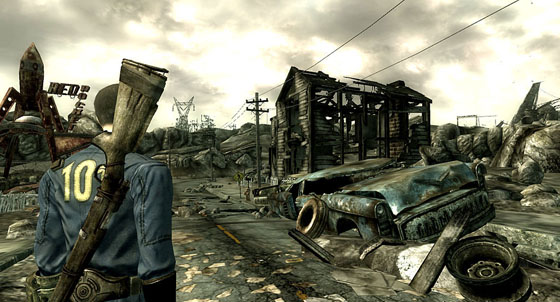 Left 4 Dead Proves the Most Promising at PAX 2008″ width="560″/>

Labor Day has come and gone and with it, the hordes of gamers that descended on Seattle for Penny Arcade Expo (PAX) 2008. The annual gaming convention started by Jerry Holkins and Mike Krahulik draws thousands of die-hard gamers each year, but this year, a record-shattering 58,000 attendees flooded the floor. Game producers also had an unprecedented presence at PAX, offering up a veritable cornucopia of twitchy delights ranging from precious to petrifying.
Among the frightful wares available for play at PAX were Microsoft's post-apocalyptic sequel Gears of War 2, the endlessly anticipated Fallout 3 from Bethesda, EA's Dead Space, and Left 4 Dead by Seattle's own Valve Studios.
Gears of
War
Fans familiar with the chainsaw bayonet antics of Microsoft's Gears of
War will be pleased to hear that the sequel to the post-apocalyptic
alien hunter lives up to its progenitors with a singular aplomb. But
while it pleases me to be able to say this, if you've bisected one
alien with the sickeningly revving bayonet of your space-rifle you've
bisected them all. And if you've got to pass over one title for
another, Gears is best left on the shelf in lieu of Bethesda's anachronistically post-apocalyptic, Fallout 3.
Fallout 3
If wry humor and a wasted landscape of
mutated monsters is what you're after then Fallout 3
has got you
covered in spades. With its characteristically subtle in-game gags
finally getting the technological advances they richly deserve, the scraps of skull flying
from an unfortunate enemy's head are now richly rendered for you — rather
than simply imagined.
Dead
Space
If you're looking for something a little more
bleak, the zero-g terror of Dead Space is what you'll want your hard-won
dollars to go toward. Eschewing the traditional heads-up display of most shooters, EA's Dead
Space provides a more engaging alien-blasting experience. Fighting through the
alien-infected fortress of the massive space-mining vessel the
Ishimura, the carnage is given an interesting twist in the decompressed
and gravity-less environments that only a spaceship can offer.
Backstory into the plight of the Ishimura is forthcoming in the
animated film Dead Space: Downfall, reportedly debuting prior to the game's release.
Left 4 Dead
But in terms of cinematic backstory, Valve's Left 4 Dead is clearly the
king. With decades of cinema fueling the fires of zombie fans, Left 4
Dead is primed to be the shooter of choice for those with a jones for a
world of walking dead. In the co-op shooter you and a few friends can
choose to zombie apocalypse plans to the test as Survivors, or you can
take the role of Infected. Anyone
intimidated by the prospect of run-and-gun shooters is also provided
for by a system that allows you to "follow" Survivors in your group and
even switch which Survivor you're following on the fly should you meet
an untimely end.
Ironically, release dates are unlikely to be much of a factor in
deciding with which title to terrify yourself as they're all coming out
around the same time. Fallout 3 and Dead Space make their debut in late
October followed closely by Gears of Wars 2 and Left 4 Dead in
November. With but a month left before countless monstrosities are
unleashed on the world the only choice left is just how you prefer to
be horrified.
Read More