Even Tough Guys End up in Dead Pools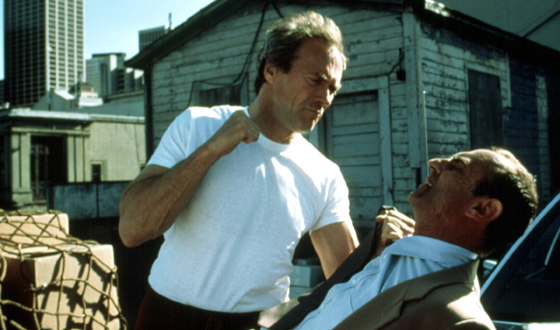 Clint Eastwood was on a fictional dead pool list in 1988, as Dirty Harry in The Dead Pool. Now his name appears on ones that are real. At age 78, poolers are hoping his time has come.
It's a game in which participants try to predict what celebrity deaths will happen in a given year. Teams like Worm Feast, Gass Passers and Wanted Dead Not Alive, are in it to win it. Sick? Perhaps. Popular? You bet.
A quick Internet search will lead you dozens of pools and thousands
of players. "I was fascinated by the concept of it, gambling on death,"
David Kempler, told Obit Magazine, "I'm an amateur gambler, and this
one seemed exceptionally decadent." He also says, "everybody ends up loving it even if they claim they hate it."
The
game is said to have started in 1970 when two Syracuse University
students started wondering who would die first: George Burns or Jack
Benny. A variation was being played in the Vatican much earlier. On
March 21, 1591, the newly minted Pope Gregory XIV forbade under pain of
excommunication all wagering on the duration of the pontificate. He died on Oct. 15, 1591, making those that bet he'd last 10 months and 10 days big winners.
Rules vary but for someone to qualify as a celebrity their death usually needs to warrant a New York Times obituary. Some pools pay off in cash while others award titles and bragging rights. Poolers frown on films like The Dead Pool
because killing people in order to win is considered cheating. In
actuality, it's not a player who's killing celebs in the movie, it's a
crazy fan trying to frame one. Butnonetheless, i t gives the game a bad
rap. In the film, Harry Callahan is on the list because he's in a "high
risk profession." Apparently Peter Swan, the maker of this list, didn't
watch the first four Dirty Harry movies: Harry might be a cop, but
he'll never die.
Watch The Dead Pool on AMC tonight to find our what Dirty Harry thinks of the game. For a complete schedule click here.
To review the movie click here.
Read More