Daily Scan: 09.25.08 – Warners Loses Its Hari Puttar Lawsuit; What Killed Thomas Disch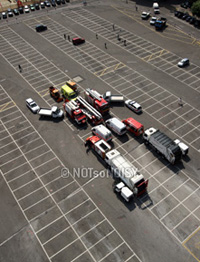 • io9 interviews Diane Duane about her old Star Trek novels.
• The new Farscape comic is coming out in November. I'm tangentially excited: I'm still a huge Farscape fan, but this series will continue the movie's plot, and the movie was… uh… not good.
• Warner Bros. overzealous lawsuit against Bollywood's Hari Puttar has not gone well.
• Russel T. Davies has written a book in which he happens to mention that George Lucas wanted him to write for The Clone Wars, but he said no. That's a shame: they're both awful.
• Who killed Thomas Disch?
• Transformer robots wonderfully stop-motion-animated by parked cars.
Read More