Daily Scan: 09.19.09 – The Inevitability of Time Travel, Warren Ellis to Start Frankenstein's Womb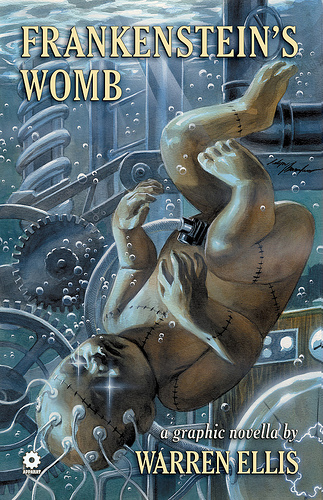 • The Bulwer-Lytton contest chooses the worst opening sentences in English literature every year, despite the fact that "It was a dark and stormy night" was an absolutely fine opening sentence, and Bulwer-Lytton has nothing to feel sorry about. The contest also has a science fiction category.
• Nick Cave talks about scoring the supervolcano post-apocalypse for the adaptation of Cormac McCarthy's The Road .
• Why are Lady Vaders just so damn sexy? A sadomasochism thing, I'm sure.
• Warren Ellis announces his latest graphic novel: Frankenstein's Womb.
• SF Signal has a write-up of time travel,
claiming most scientists think it is an inevitability. "The fact is the
astronauts orbiting the in the space station are going so much faster
than those of us here on Earth that several of them have returned to
find themselves in the future!"
• io9 rants, asking if we want science fiction novels to be more literary. In short, yes, I'm fine with it: "Science fiction" is a genre, and literature transcends genres… and therefore evolves them.
• The author of the Artemis Fowl novels has been chosen to write a new Hitchhiker novel. Hurrah!
• A swank Alien table.
Read More