Daily Scan: 09.16.08 – The Best Non-Human Presidents, Details About Iron Man's Sequels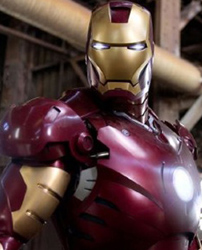 • Joss Whedon's Dollhouse has already shut down production, ostensibly so Joss Whedon himself has time to "tweak" the scripts. Fans are already worried about the inevitable Foxing.
• Jon Favreau spills some details about his Iron Man sequels: Tony as an alcoholic, War Machine steps up.
• io9 lists some of the best scifi, non-human presidents.
• Joseph Gorden Levitt says he's not yet signed for Ruairi Robinson's remake of Akira. Let's hope he does get involved: He's perfect for an Anglo-Saxon Tetsuo.
• How would the US Army fight a Zombie Attack?
• Another io9 goodies: The best skin melting in science fiction.
• Serh McFarlane's Family Guy will spoof Empire Strikes Back in coming months.
• A hideous bronze Darth Vader statue for only $18k? Sold!
Read More