Daily Scan: 09.10.08 – Ray Parks Teams Up with Ray Harryhausen, Format Changes for SciFi Mags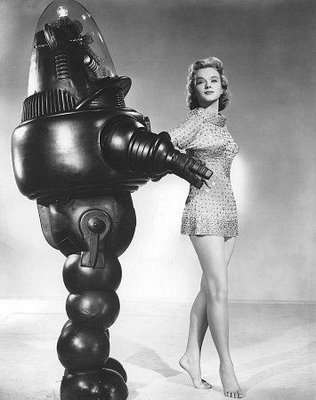 • Retrospace lists the many fine examples of short skirts in science fiction. Robby the Robot hung out with many fine zoological specimens, didn't he? His servo-controlled gams aren't bad either.
• Darth Maul himself, the agile Ray Parks, will be teaming up with Ray frickin' Harryhausen for a new movie: The Necronauts.
• The post-apocalypse of Japan exposed on Pink Tentacle.
• OK, looks like Zack Snyder's Watchmen might not be delayed after all: The trial is set for January 2009.
• A bad week for Hitchhiker's Guide to the Galaxy fans: Two pros who worked on the original radio series died last week.
• J.J. Abrams wants to adapt The Dark Tower for some medium, but it may take a while.
• This bodes poorly for the last couple of remaining scifi monthly mags: Both Analog and Asimov's are getting page trims and more ads.
Read More