Daily Scan: 09.05.08 – Dr. Horrible to Continue in Comic Form, Cher as Catwoman?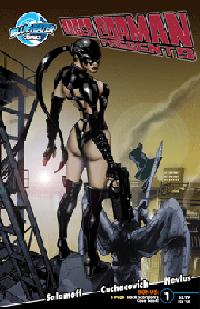 • A line of Dr. Horrible comics will continue the tale of Horrible's sidekick, the sweaty supervillain Moist.
• A Star Wars fan sells the last shred of his respect for George Lucas, does not make minimum bid.
• Will Cher be the next Catwoman? This actually could make a lick of sense, if Christopher Nolan goes the prostitute route, with Catwoman as a madam.
• Roger Corman hits the comics.
• Mark Betz lists a bunch of hilarious inconsistencies about my favorite scifi series, Isaac Asimov's Foundation novels.
• NBC releases a slew of massive spoilers about the first couple of episodes of Heroes season 3.
Read More