Uncategorized
Composer Lalo Schifrin on Making Music with Clint Eastwood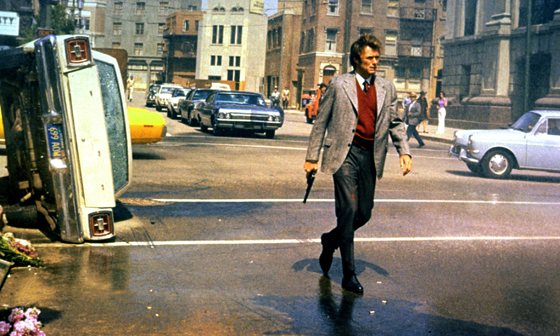 Jazz pianist, composer and conductor Lalo Schifrin just published his autobiography, Mission Impossible: My Life In Music. He spoke to AMCtv.com about the music he has made with Clint Eastwood, for Dirty Harry and for fun.
Q: Clint Eastwood is known for his love of jazz. Did you have something to do with that?
A: This was a coincidence. I worked with Clint and director Don Siegel on a movie called Coogan's Bluff and that's where I met him, but we didn't talk to much about jazz. Then, we worked on Dirty Harry and we started to talk about music, but I didn't know how much he liked it until he was president of the jury of the Cannes Film Festival and I was a member of the jury. He had a villa with a piano and we played four hands every night after we finished our duties — and I realized he was a good jazz piano player.
Q: Was he intimated about playing with you?
A: Not at all. Clint is not intimidated by anything — you know that.
Q: You scored four Dirty Harry films. What was it like doing Sudden Impact, when Eastwood was the director?
It was a very nice collaboration. First, he really had great confidence in me especially concerning the Dirty Harry sequels. And second, because he liked my music. But more importantly, he didn't tell me what to write.
Q: When you listen to the music from Dirty Harry now, does it seem dated?
Not
too long ago we went to the Directors Guild and they showed the movie.
I haven't seen it in a long, long time and I was impressed. I am my
worst critic myself and if I don't like something I've done, I'm the
first to admit it. But in this case I'm afraid it's not dated. The
music works. The music makes a nice contribution to the movie.
Sudden Impact
plays tonight on AMC. If you get caught up in the action and don't
notice the music, don't worry. "That's the best compliment you can
give," says Schifrin. "You're not supposed to be aware of the music."
Click here for a complete schedule of Sudden Impact.
Click here to share your review of the movie.
Read More