Clint Eastwood Respects His Writers. Just Ask the Author of Mystic River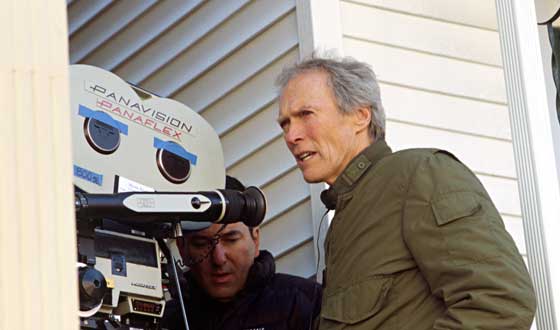 What kind of novel makes for a good screenplay? It's a question authors and directors tackle regularly from their own unique perspectives.
Clint Eastwood, who acquired the rights to Dennis Lehane's sixth book, Mystic River, soon after it was published, said in a 2003 interview with the The Guardian that the novel's many-layered structure appealed to him. "The story was a combination of an emotional tragedy with a parallel investigative piece," he said. "But the fact that they converge upon themselves is interesting."
Eastwood told Gerald Peary, also in 2003, "It's a kind of fate-driven story, a train you can't get off, like it or not. Kevin has a speech at the end of the movie: 'Maybe we all got in that car that day.' It's baggage these characters carry from when they are little boys."
And the director was also intrigued by the novel's focus, which was not the initial crime, but rather its impact over time, noting that "almost everybody's fascinated by the perpetrator of a crime; very few people study what happens to people for the rest of their lives, and how it affects not only that particular character but other characters around him, as well." So what did the author think?
For his part, Lehane initially balked at seeing his work turned into something he wouldn't be proud of. He's since seen two more of his books adapted into films — Gone Baby Gone (2007) and Shutter Island (2009) — but, as he told January Magazine, his first reaction was negative: "I said, Screw that. I'm tired of having inane conversations in which I'm supposed to act like, Oh, that's an interesting idea, when it's the stupidest thing I've ever heard….Then we got a phone call, and it was Clint Eastwood." Eastwood's record was enough to convince Lehane. "As a film buff, I've been following him as a director since Play Misty for Me ," he said. He wasn't the only who was happy about the collaboration.
Audiences and critics agreed: Mystic River garnered Oscars for actors Sean Penn and Tim Robbins and to date has grossed nearly $160 million worldwide.
Click here for a complete schedule of Mystic River on AMC.
Click here to share your views on the film.
Read More