Tommy Lee Jones's Terrorism Has an Irish Flair in Blown Away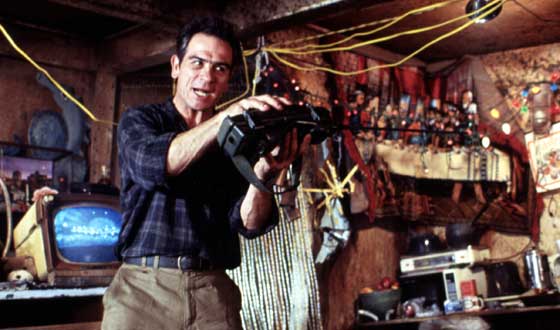 Although it starts off with a bomb-squad expert (Jeff Bridges) retiring his badge for a quiet family life, Blown Away isn't about an old cop engaged in soul-searching: Irish nationalist Ryan Gaerity (Tommy Lee Jones) is tearing up the streets of Boston with dirty bombs. To post-9/11 audiences, this movie about foreign terrorism on U.S. soil can seem both jarring and eerily prescient: Blown Away was released during the height of political warfare in Northern Ireland and six years before September 11.
The film positions Gaerity as a maniacal rogue terrorist whose lethal actions are completely out of the mainstream — sound familiar? Along with fellow IRA-terrorist thrillers like Patriot Games (1992) and The Devil's Own (1997), Blown Away's meditation on Irish sectarian violence exposes just how much our political landscape has changed in a decade — and how little.
For a full schedule of Blown Away on AMC, click here.
Read More