Uncategorized
The Greatest Epics, Courtroom Dramas, and Westerns According to AFI (And AMC)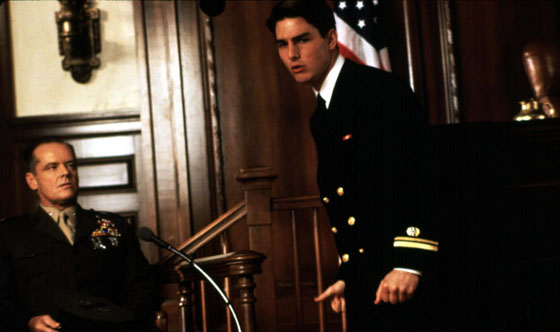 Lists. There are lots of them. And when it comes to movies… well, there are even more. The American Film Institute (AFI) has its canon of the "10 greatest films in 10 classic genres." AMCtv.com has its opinions too — and anyone who wants to really get in there and master one of these genres will be happy to know that there's some significant overlap.
Take epics (defined by AFI as a genre of "large-scale films set in a
cinematic interpretation of the past"). You can't go wrong with AFI and AMC lists but in different places). What do AFI and AMC both like this trio of trial dramas.
From the courtroom to the great outdoors — the Western is one of
the most storied American movie genres (films that embody "the spirit,
the struggle and the demise of the new frontier," according to AFI). The Searchers is tops for both AFI and AMC, a movie you can check out on AMC. (Click here for a full schedule.) Other Westerns on both lists: Shane (1953), McCabe and Mrs. Miller (1971), Stagecoach (1939) and the more recent Unforgiven (1992).
If there are boxers, hoopsters, baseball players, bikers and golfers, then it must be sports. Definitely watch AFI and AMC. But don't forget Rocky (1976), that other great boxing movie; Hoosiers (1986); Bull Durham (1988); Breaking Away (1979) and Caddyshack (1980).
If you really like lists, then AMC's got some offbeat ones for you. Ten Vigilantes You Don't Want to Mess With, anybody? How about 25 Favorite Monsters? Or Greatest Heist Movies? Whatever your fancy, there's sure to be a list. And for more information on AFI's favorite films, watch AFI's 10 Top 10.
For a full schedule of AFI's 10 Top 10 on AMC, click here.
Read More