"Let's Have a Patrick Swayze Christmas" and Other Songs Inspired By Movies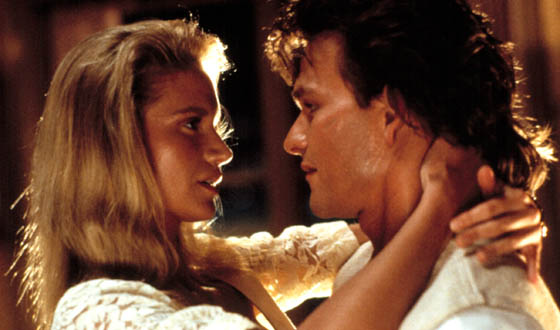 As part of a Mystery Science Theater 3000 sketch, Michael Nelson conjured up "Let's Have a Patrick Swayze Christmas" in tribute to Road House. However, that cult movie is far from alone when it comes to films (and film stars) who have inspired music; Weird Al Yankovic aside, plenty of serious musicians have drawn inspiration from the cinema. Here's a short list of memorable bits of cross-fertilization:
• Rufus Wainwright's song "Grey Gardens" even includes a sampled dialogue from the Maysle brothers' 1975 documentary about Jacqueline Bouvier's unkempt cousins: "It's very difficult to keep a line between the past and the present, y'know what I mean?"
• Rob Zombie named his band after the 1932 classic Bela Lugosi horror flick White Zombie.
• U2's "Alex Descends into Hell for a Bottle of Milk" is a reference to the Stanley Kubrick's A Clockwork Orange.
• One of the first songs ever written by Sonic Youth is the band's strange homage to Joan Crawford's Oscar-winning role : "Mildred Pierce."
• In their nod to Halloween, "Michael Myers Resplendent," the Mountain Goats sing: "Well, the prom queen's caught in the high beams / And the strings keen / It's a big scene."
• The rap artists collectively known as the Wu Tang Clan obtained their name from the 1981 Hong Kong martial arts film Shao Lin and Wu Tang (from which they've used audio samples as well).
For a full schedule of one of the inspiring movies (Road House), click here.
To learn about Kieran Mc Kenna, a musician who wrote a song inspired by Patrick Swayze, click here.
Know of another great example? Let us know in the comments section below.
Read More