Sam Neill's Introduction to American Audiences Was Not What You'd Expect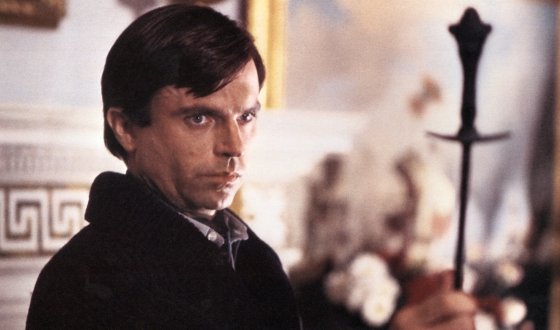 In the first Omen, a child was born. In the second, he entered puberty. Despite the efforts of not one but two father figures to stab him to death with the sacred daggers of Megiddo, in the third film we finally see Damien grow up into… Sam Neill?
Before you start looking around in the bushes for a velociraptor to appear, keep in mind that in 1981, Neill had just begun his movie career. With only two titles to his credit, the New Zealand film Sleeping Dogs and the Australian film, My Brilliant Career, the actor was still years away from the role on the UK show Reilly, Ace of Spies that would really put him on the map. In fact, Neill won the role of Damien in The Omen III: The Final Conflict precisely because he was an unknown, supposedly beating out Jack Nicholson, Marlon Brando, and Gene Hackman because director Graham Baker decided that an unfamiliar face would be far more believable.
So how does the adult Damien stack up to the younger incarnations? Let's just say that the character returns to form. In the original film, the demonic little boy is abstractly connected to the deaths of two infants, allowing his arrival as a changeling and his status as an only child. In Omen III, Damien fears the second coming of Christ and cribs a move from Herod, prescribing the slaughter of every baby born on a certain day. With at least five newborns on the tally, it constitutes nearly half of the film's fatalities.
Not many actors would pounce at the chance to be introduced to American and European audiences for the first time as an accursed baby-killer. Then again, perhaps he felt he was atoning for this risky business by accepting a role that very same year in From a Far Country, the biopic about Pope John Paul II — playing of all things, a priest.
See full on-air schedule for this year's AMC Fearfest
Read More