Screenwriter Nancy Meyers Left Private Benjamin Behind and Found True Love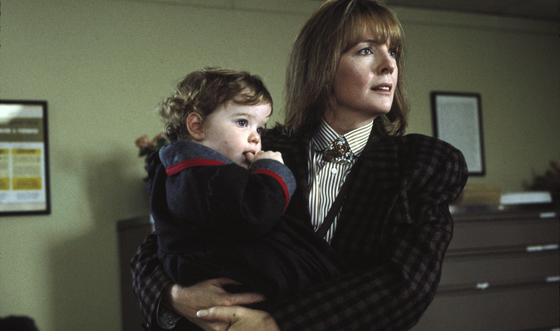 Nancy Meyers has been penning lady-led features since Private Benjamin (1980), the improbable (but hilarious!) tale of young woman who reinvents herself by joining the army. Later in that same decade, Meyers followed up with Baby Boom, the improbable (but hilarious!) tale of a middle-aged woman who reinvents herself by starting a baby food company. Both were hits, and Meyers struck pay dirt again in 2003 with Something's Gotta Give , the improbable (but hilarious!) tale of an older woman who reinvents herself by dating her daughter's age-inappropriate boyfriend and then writing a play about it.
Along the way, Meyers updated a couple of comedies for Disney — Father of the Bride and The Parent Trap — which celebrate, respectively, the joys of seeing one's daughter wed and the joys of seeing one's parents reunited. All bliss is domestic bliss, in other words.
In many of her films, Meyers presents us with women who are a peculiar combination of success and failure, with the successes mostly professional and the failures mostly personal. A high-powered job or an artistically satisfying, but uncoupled existence, is portrayed as inherently unfulfilling, the lack of domesticity an impediment to real happiness. Once their inner femmes are revealed, though, Meyers' heroines are rewarded: With better interpersonal relationships; with slower, homier lifestyles; and with true love, always true love.
In Private Benjamin, the princess-y title character (Goldie Hawn) walks away from the guy and toward a more empowered future, indicating that a couple of decades back, Meyers believed that women wanted independence. Somewhere along the way, she seems to have settled on a different perspective.
Click here for a full schedule of Baby Boom on AMC.
Click here to share your review of the movie.
Read More