Uncategorized
Matchstick Men Author Eric Garcia Wants Con Men Worthy of The Sting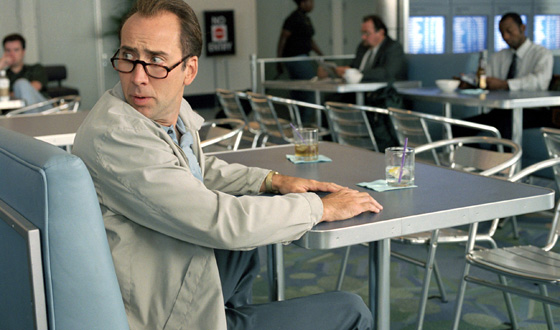 Matchstick Men Author Eric Garcia Wants Con Men Worthy of The Sting" width="560″/>

Eric Garcia's stories stray far from the run-of-the-mill — he's crafted tales about a secret society of dinosaurs and a finishing school that uses bondage. In 2002, he reinvigorated the con man genre with his novel, Matchstick Men . Garcia spoke to AMCtv.com about the film adaptation, which airs this week.
Q: Why con men for Matchstick Men?
A: I've always been a fan of the crime genre in general, and scam artists in specific. I've tried to self-psychoanalyze my fascination with it over the years, but all I can come up with is this mundane reason: I think literary con men are cool. (The actual ones, the con men who prey on actual, hardworking folk, deserve whatever prison sentences they're given.) That said, there's something fascinating about watching them in action — it may be some sort of combination of the twin American ideals of getting ahead and sticking it to the man. As a result of said fascination, I've always read a lot of literature about grifters, both fiction and nonfiction. I've watched and re-watched The Grifters and House of Games and, of course, The Sting countless times. I simply wanted Matchstick Men to be my contribution to the genre, a little story about playing with fire and the people who do it for a living. To me it was a small tale, a short period out of the lives of these characters.
Q: You had an amazing cast and crew working on this.

A: The first big person to come aboard was Robert Zemeckis. Obviously, he chose not to direct it, but wanted to come on board as a producer, and when a guy like Zemeckis is interested in your film, I think it's pretty much a no-brainer. Almost a year after that, Ridley [Scott] got involved — and keep in mind, I'm a scifi geek from way back, so having Bob Zemeckis and Ridley Scott on this film? Honestly, this was some sort of alternate universe I was entering, and I liked it. From there it was an avalanche — everything else fell into place.
Q: How did you feel about the final product?
A: Obviously it's hard to know how I would have felt about the film had I just been an audience member, having no knowledge or involvement in its creation. But I like to think I would have been a Matchstick Men fan, no matter its origin. I truly believe that the heart and soul of Matchstick Men, the novel, resides within Matchstick Men, the film, and while they're different media, I love them both. So, in short: I thought it worked pretty damned well.
Q: Is there anything you would have changed?
A: I don't want to give anything away for people who haven't yet read the book or seen the film, but there are elements about the very last moments of the film which are different from the very last moments of the book. The twists and turns are still there — all of that's the same — but the closing moments of the movie are much more Hollywood-redemptive than the last few pages of the book, which, in my mind, are also redemptive, but in a slightly different way. So ten seconds or so out of 100 minutes, that's not too shabby.
Q: Any chance we'll see a sequel?
A: I get that question a lot, and I'm still not sure of the answer. I don't want to say no, because there's definitely a potential second chapter for Roy — and Frankie and Angela too, I'd imagine — but right now I'm happy letting them live their lives as I left them.
Q: What's up next?
A: Currently, we're in post-production on The Repossession Mambo, a sci-fi/dark-comedy/action film for which I wrote the original novel and co-wrote the screenplay. It stars Jude Law and Forest Whitaker as repo men in the near future, who take back artificial organs from those who can no longer pay for them. The novel will be out at the beginning of next summer (2009), and it looks like the film will be too… but don't hold me to that.
For a full schedule of Matchstick Men on AMC, click here.
To share your review of the movie, click here.
Read More