Daily Scan for 08.22.2008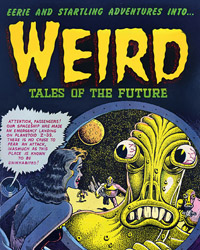 • Classic Doctor Who from the Pertwee and Baker era hits iTunes.
• There will be more BSG on the way in webisode form. When producer David Eick is asked how he kept the identity of the final four Cylons a secret, he avoids answering the questions… probably because the answer is "Because even we had no idea."
• SF Signal's latest mind meld: if you could change any aspect of the science fiction field, what would it be?
• Sheer awesomeness: A Zapp Brannigan ray gun.
• A wonderful gallery of '50s Space Art. That beautiful alien to the right? That's by Basil Wolverton! Hell yeah!
• $1000 buys you a replica of Captain Kirk's chair. Now to convert into a toilet.
Read More