Daily Scan: 08.29.08 – Neal Stephenson on the Future of SciFi, Preacher Tabled by HBO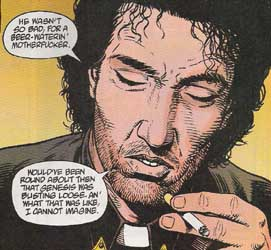 • Aaron Douglas spills a lot of details about the plot and timeline of the next BSG movie.
• Despair: Torchwood starts filming series 3.
• Oh man. The death of a prominent comic publishing house is killing Terry Gilliam's Time Bandits sequel. Again. This man can not catch a break, even outside of Hollywood.
• Neal Stephenson discusses his new novel, Anthem, and the future of scifi.
• Now this is depressing. HBO's president has killed their planned adaptation of Garth Ennis' Preacher, citing the controversial tone.
Read More