Daily Scan: 08.28.08 – Kristen Bell to Lend Her Voice to Astro Boy, a List of Lamented Uncollected Comics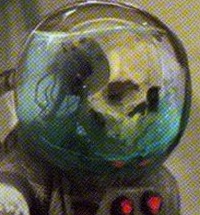 • The lovely Kirsten Bell will lend her voice to the animated Astro Boy
• The Washington Post gives us a cohesive history of the graphic novel.
• Han Solo… frozen in Cake-onite! I certainly hope that is an ice cream cake.
• Geeks of Doom looks at the animated Buffy series that never was, and even has a five minute video clip of the pilot.
• Forbidden Planet has a list of "uncollected" comics: Treasured books sold, then lamented.
• Do you think you have what it takes to make an Mystery Science Theater 3K style RiffTrax? Submit your own, become a pro.
• Oh man. Star Wars' corpse droid just looks awesome.
Read More