Daily Scan: 08.21.08 – Nicolas Cage to Star in Ghost Rider 2, Alex Proyas Takes on Jonathan Hoag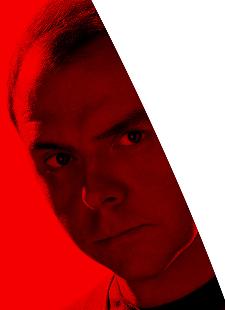 • Two robots duke it out on Hiroshima, one century after the city's nuclear annihilation.
• Dark City director Alex Proyas will film an adaptation of one of Robert Heinlein's strangest works, The Unpleasant Profession of Jonathan Hoag, about a man who hires a private detective to figure out exactly where he goes during the day.
• Simon Pegg swears he'll stay loyal to the dignity and gravitas of Scotty in the new Star Trek movie, which probably means he'll be drunk and lifting his kilt above his head for most of the movie.
• The sequel no one ever wanted: Nicolas Cage to do Ghost Rider 2.
• SF Signal lists some cohesive thoughts on Eureka season 3. "As a consumer, I find the prominent product placement of a deodorant sticks to be annoying." Ah yes. Indeed!
• The hive mind gets a first look at their own show: Check out The Prisoner blog for Jim Caviezel and Ian McKellen's first script reading.
Read More