Daily Scan: 08.20.08 – A Gallery of SciFi Book Covers, Tom Cruise Sets Up Sleeper with Raimi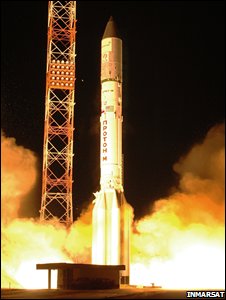 • Death Race director (and envied husband of Milla Jovovich) talks about the upcoming remake, including the debated omission of the famous point system.
• A fantastic gallery of great scifi book covers.
• Tom Cruise to take part in Sam Raimi's adaptation of the Sleeper comic.
• Bad legal news for the Watchmen: a judge has said that Fox can go ahead with their lawsuit over their claim to own the rights to the graphic novel.
• Space porn: Russia's gorgeously retro Proton rocket.
• SF Signal asks if George Lucas' reign of terror at the box office is over, given Clone Wars' pitiful box office draw. I can only hope.
• The Voltron remake's plot:
"A post-apocalyptic tale set in New York City and Mexico, where five
survivors of an alien attack band together and end up piloting the five
lion-shaped robots that combine and form the massive sword-wielding
Voltron that helps battle Earth's invaders." WHAT?
Read More