Daily Scan: 08.15.08 – George Lucas Says Star Wars Is Not SciFi, Kirk's Captain Chair for Sale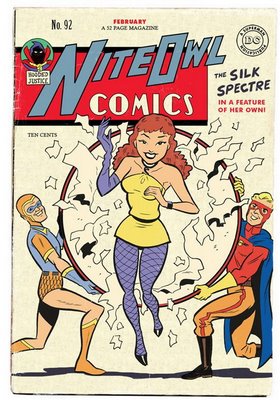 • Geeks of Doom reviews Star Trek: The Clone Wars: "I don't know whether it was the fact my hopes were so low, or if it was just in fact a good film, but I really liked Star Wars: The Clone Wars."
• And speaking of, the callow folks at Ain't It Cool News pulled a negative Clone Wars ad because of LucasArts strong-arming. God, Knowles. You've been in this game forever, and you're still just an easily-cowed fanboy. Blogging 101: When a company threatens you and you're in the right, you go public, and watch the company fold under the negative publicity.
• Also speaking of: George Lucas says Star Wars is not scifi. He's actually right for once.
• Buy Kirk's captain chair for $2,000.
• SF Signal hosts its latest Mind Meld: Art in a Digital World.
• A gorgeous alternate reality comic cover from the Watchmen universe.
• io9 shows us the worst superhero cartoon we never saw: Daredevil.
Read More