Daily Scan: 08.14.08 – Canada Rules Megatron Action Toy Not a Weapon, a Complete List of Indy 4 Extras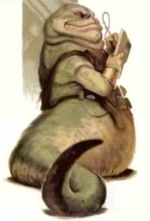 • Charlie Jane Anders lists twenty things that should be their own genres but aren't. I don't think she knows what "genre" means.
• Megatron is not a weapon, Canada finds.
• God, Frank Miller's The Spirit just looks horrible.
• Universal Studios has optioned Robert Jordan's popular and never-ending Wheel of Time series.
• If you're planning on picking up Indiana Jones and the Kingdom of the Crystal Skull, Geeks of Doom has a complete list of DVD and Blu-Ray extras.
• Become a thyroidic hydrocephalic with your very own creepy anime eyes.
• MTV Movies Blog asks "Is Zero the Hutt the first gay alien in Star Wars history?" I hope so. We've already got a gay robot.
Read More