Daily Scan: 08.13.08 – Voltron Script Reviewed, Joss Whedon on His Batman Movie That Never Was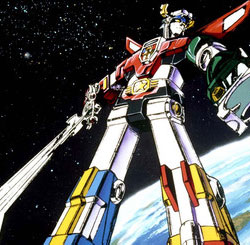 • LOST's sexiest stars are being coquettish about their contracts, but they are their least interesting characters. Meanwhile, what was Abrams' thinking by not allowing character write-offs on the show? He doomed himself to failed negotiations.
• Voltron… The Movie? Cinema Blend gets a script review.
• The Dark Knight screenwriter wants to do a remake of The Invisible Man. "It involves Scotland Yard getting their hands on the current Invisible Man and basically saying, 'Wow, you'd be a really good secret agent to send into Imperial Russia right now."
• Leonard Nimoy spills some Star Trek XI spoilers: He meets up with his younger alter ego.
• Comic book heroes go Simpsonfied.
• Hudson's Hideout asks if 1970 – 1989 was the best time for scifi movies? I doubt it: I think we're currently living in the renaissance.
• Joss Whedon talks about his Batman movie that never was.
Read More