Daily Scan: 08.11.08 – Ideas for Possible Batman Villains, an Online Comic for Firefly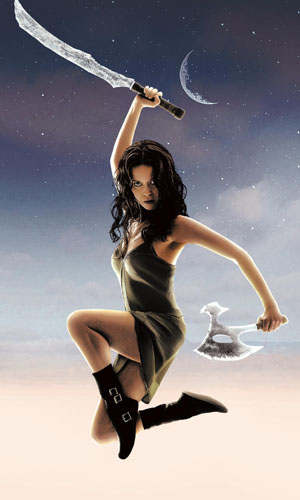 • Star Trek XI gets a few more posters. Bizarrely, I don't recognize anyone in them.
• io9 has some great ideas for the villain for the third Batman movie. Hugo Strange? Frack yeah!
• The Shining… with WowWeee robots.
• SciFi Channel has picked up rights to the Phantom. As long as they make him thoroughly scifi, I'm game.
• Firefly is back.. with a free online comic!
• Early Joker concept art for The Dark Knight is incredibly creepy.
• Topless Robot lists the eight worst things about the Star Wars expanded universe. The first four are debatable. The last? Yes, abominations.
• Sony is doing a new Flash Gordon movie. Just don't make the same mistakes as the SciFi Channel.
• When it comes out in theaters, Star Wars: The Clone Wars won't have the famous opening crawl. lolwut?
Read More