Daily Scan: 08.07.08 – Artfully Decorated Vader Heads, A Doom Movie?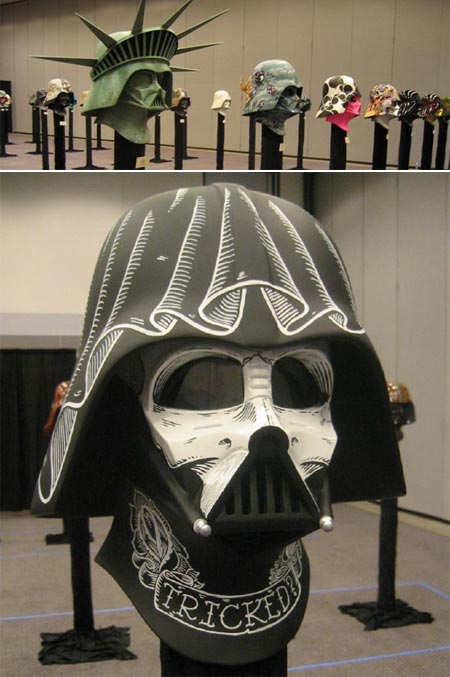 • A million decapitated Darth Vader heads, artistically decorated.
• id software wants to do another Doom movie. The concept's sound enough — space marine versus hordes of hell — but it's one that Hollywood keeps on chintzing out on.
• Warning: this is utterly not safe for work. Still, an Elsa Lanchester lookalike doing a Bride of Frankenstein cheesecake shoot? Necrophilia was never so hot.
• SF Signal hosts an Edgar Rice Burroughs double feature.
• io9 reviews the newest Starship Troopers sequel.
They don't think it is up to the standard of the original — what is? —
but they've at least got ample proportion of the original elements:
alien bugs and Johnny Rico.
• Todd McFarlane thinks Venom can do better than a 70s Show alumnus.
• A bunch of Tron 2 spoilers. Don't expect accuracy this far out.
Read More