Daily Scan: 08.06.08 – Get Your Own TIE Fighter, Helena Bonham Carter Joins Terminator Salvation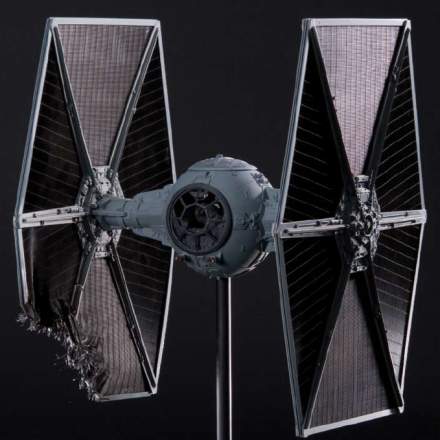 • Marvel's been doing a lot of bizarre stuff with trailers for video games lately. Their latest is for Stephen King's The Stand, which they describe as King's "best book." It isn't. The art in their adaptation looks quite good, though.
• Animated Wonder Woman is hitting DVDs featuring the voices of Keri Russell as Wonder Woman and fan-favorite Nathan Fillion as her boyfriend, Steve Trevor.
• Buy an original TIE Fighter as seen in A New Hope for a mere $385,000.
• Helena Bonham Carter will apparently play the villainess in the upcoming Terminator Salvation: The Future Begins, replacing Tilda Swinton. "Tim [Burton] would have killed me if I hadn't done it, because he's such a Terminator fan," says she. I'd have prefered Swinton: She has the look of a post-apocalyptic nuclear waif.
• And finally, io9 picks their choices for the worst fake American accents from science fiction's armada of Brits. They pick Michelle Claire Ryan from Bionic Woman
but I don't know, her accent doesn't sound so bad to me. Part of the
reason Brits can do good American accents is because the term "American
accent" means almost nothing.
Read More