Clone Wars Director Dave Filoni Says the Film Is Just the Beginning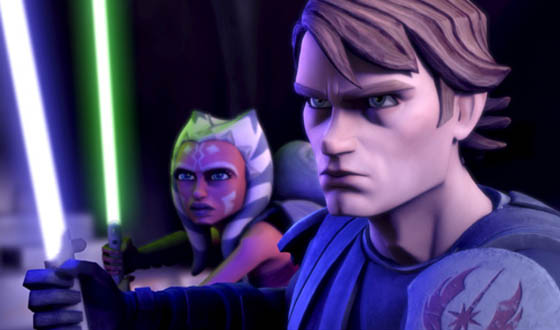 <img src="http://dev.blogs.amctv.com/wp-content/uploads/2008/08/clonewarsfiloni.jpg" alt="" title="Clone Wars Director Dave Filoni Says the Film Is Just the Beginning" width="560″/>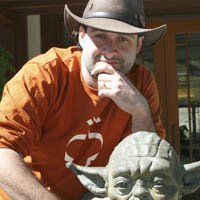 The Star Wars prequels descended upon a generation of Force followers like an ugly stepchild, neutering fantasies and warping illusions along the way. But in that dark cloud was a silver lining that lent the franchise a new hope: An anime-style cartoon sandwiched between Episodes II and III called "The Clone Wars." Dropping the mythology of the Skywalker clan and focusing its energy on the action that sprang from five seconds of dialogue in Episode IV, "The Clone Wars" instantly became the shining jewel of the Star Wars prequels.
"The fans really loved the action," explains Dave Filoni, who supervised the original micro-series and is now helming the theatrical venture of the same name. "It was a great visual style, very dynamic, and so action heavy — it really delivered."
The same can be said of The Clone Wars movie, which hits
theaters this week. Rather than a continuation of the original anime
micro-series or an extension of the films, the new Clone Wars is an independent venture within the Star Wars universe, featuring a visual style reminiscent of the puppetry of the original Thunderbirds
mixed with Lucas's now-familiar CG flare. "George [Lucas] made the
decision to go with CG animation as opposed to traditional 2D
animation," explains Filoni. "I come from 2D and had thrown around some
ideas of using a combination, but he really wanted to develop a way to
shoot animation in 3D."
For Filoni's part, he's a fan of Star Wars himself, though he
wouldn't comment on or speculate as to why the prequel films were so
universally rejected by his brethren. "I do my best to keep up with the
different elements of the Star Wars universe," he says, "But
there are far greater fans than I. I have a great deal of respect for
George as a filmmaker — but believe it or not we don't always agree
and we dispute decisions." Still, he says, The Clone Wars is
the result of a collaboration between the two, with Lucas giving input
on everything from design to scripts. "He'll make broad stroke
suggestions, work with us on final cut of an episode, and let us know
when he thinks we are off track," says Filoni.
Which doesn't happen often, it seems. While a CG Clone Wars
series has been in the works for some time, the concept of a theatrical
release to precede it is fairly new. "We started with the series and
George liked what he saw so much he wanted fans to have the chance to
see it on the big screen," Filoni says. Meaning that contrary to
popular fear, the film is not a big bang to be proceeded by a whimper
of a series. "I actually think the series gets better and better,"
Filoni assures. "The film is just a beginning."
Read More