After Watchmen, Hollywood Should Tackle These "Unfilmable" Comics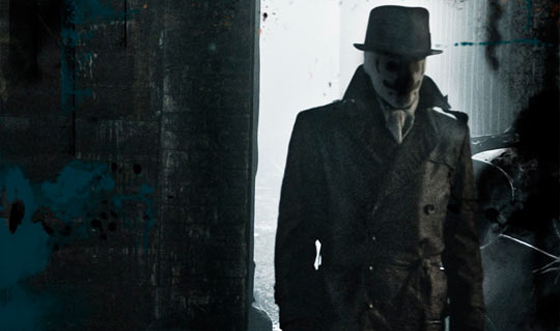 Watchmen, Hollywood Should Tackle These "Unfilmable" Comics" width="560″/>

Congrats, Hollywood. You've somehow managed to turn Watchmen (the comic book industry's equivalent of Ulysses) into a
major studio release with its heart and soul intact. But it wasn't always teaser trailers and viral websites: Watchmen was at one time considered "unfilmable," by none other than Terry Gilliam, who struggled for years to properly adapt Alan Moore's masterwork. Perhaps there's hope now for other challenging comics to make it to the big screen. Let's take a look at a few "unfilmable" comics, and what Hollywood should do to translate them.
The Sandman
After Watchmen,
Neil Gaiman's beloved fantasy epic has proven the trickiest comic book
series to adapt to film, and a giant thorn presented itself in the form
of uber-producer Jon Peters. Infamous for keeping Superman in limbo for years, he also tried to force a robot spider into Sandman. Peters' obsession with turning Gaiman's moving and literate work into the next X-Men
has left the project in development hell for years. And as for that
mechanical spider, it eventually turned up in the Peters-produced Wild, Wild West .
How it can be adapted: Turn it into the next Lord of the Rings.
Adapting all 75 of the series' issues is indeed a daunting task. But
all you need, as Gaiman himself has said, is a Peter Jackson or Sam
Raimi– a filmmaker with a passion for the material. Start with the
first two story arcs ("Preludes and Nocturnes" and "A Doll's House"),
and set-up the events of "Season of Mists" (arguably the highpoint of
the series) for the sequel. With Gaiman's work steadily making it to
the screen, ( Stardust , the upcoming Coraline) and audiences looking for more from their comic book movies, the time finally feels right for Sandman.
Preacher
Violent, blasphemous, and shockingly brilliant, Garth Ennis and Steve Dillon's Preacher was the "it" comic during the late '90s, and one of the most controversial. HBO has announced plans to develop Preacher
into a TV series, fulfilling every geek's dream of seeing their
favorite comic adapted issue-by-issue. Unfortunately, a management
change at the network has postponed the project indefinitely.
How it can be adapted: While the TV series does sounds exciting (though the involvement of Ghost Rider maestro Mark Steven Johnson has me concerned), Preacher shouldn't be ruled out on the big screen. With a story that could make for a great supernatural western, give Preacher to Robert Rodriguez, and get ready for a violent and profane epic to rival Sin City .
Marvel Zombies
Marvel Comics' crown jewels feast on each other: Hulk gains cosmic
powers after munching on Silver Surfer, Spidey agonizes over eating
Mary Jane. Fans love the series, and have been clamoring for a film,
but Marvel isn't likely to allow their big guns to zombie-out onscreen
anytime soon.
How it can be adapted: It actually already has: Some enterprising fans recently made an extremely gory trailer for a possible movie. Realistically though, Zombies
would be a perfect addition to Marvel's growing roster of direct-to-DVD
animated films. (Rumor has it an adaptation might be in the works.)
Fingers crossed that it's one-tenth as extreme as the comics. Though
hopefully less stomach-turning than that trailer.
Jimmy Corrigan, the Smartest Kid on Earth
Chris
Ware's bleakly beautiful graphic novel won numerous awards upon its
release, and falls squarely in the category of indie comics ready-made
for the arthouse crowd. ( Ghost World , American Splendor ,
etc.) So why the hold up? One reason could be that the graphic novel
is just too dark, even by indie standards. There's also the issue of
the challenging narrative, which loops back and forth in time to tell
the story of sad-eyed Jimmy Corrigan's attempts to connect with his
estranged father. Another stumbling block may be Ware himself, who has
stated in the past that he'd like to adapt his work solo.
How to adapt it:
Pairing Ware with a filmmaker who knows how to plumb the depths of
human misery could make for a moving film, and repeat the success of
the Daniel Clowes/Terry Zwigoff collaboration that gave us Ghost World. (My suggestion is Noah Baumbach, or The Savages' Tamara Jenkins. Ware already designed a movie poster for her.) Or how about going the Persepolis route and animate the entire graphic novel? In the end, that might be easiest way to get Ware's gorgeous artwork into theaters.
When not writing, Nick
Nadel is in line at the comic book store alongside the other geeks, er,
fans of speculative fiction. His most prized possession is a 1960s
Batman comic wherein
the Dynamic Duo are trapped inside a fortune cookie factory. He lives
in Brooklyn and updates his aptly named website (nicknadel.com) with comedy writing and videos.
Read More