Will Hancock Join the Ranks of Superhero Comedy Greats?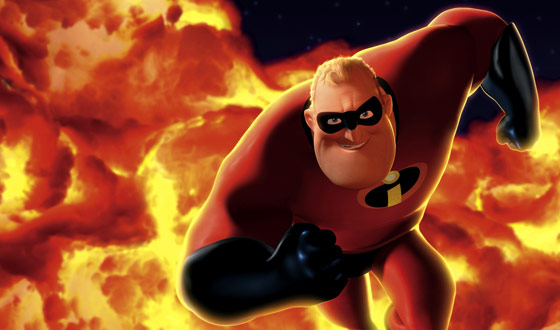 Hancock Join the Ranks of Superhero Comedy Greats?" width="560″/>

Nick Nadel's Tuesday column examines the increasingly busy intersection between comic books and the movies.
You could never accuse Will Smith of being subtle. In recent years the actor has claimed July 4th weekend (or "Big Willie Weekend," as he's dubbed it) as his personal box office fiefdom. (He's even been so bold as to trash talk his own daughter, whose Kitt Kittredge: An American Girl has the misfortune of opening against Hancock.) But "Teflon Will" may have finally met his cinematic Kryptonite: The superhero comedy. For a genre so ripe for parody, superhero comedies invariably fall flat. Perhaps it's the uneasy mix of special effects and broad humor. Or maybe it's the fact that like many superhero films, the parodies often take themselves way too seriously. Whatever the reason, the genre is littered with embarrassing failures. ( Blankman , anyone?) Will Hancock be the rare superhero comedy that gets it right? Or will it be My Super Ex-Girlfriend with three times the budget?
If Hancock does succeed, it'll join a select few who have managed to nail a notoriously difficult genre. Here are a handful of films that cracked the superhero comedy code.
The Specials
Slither writer/director James Gunn penned this underrated superhero parody which succeeds almost as spectacularly as Mystery Men failed. Eschewing special effects for character-driven comedy, The Specials
wisely goes meta while exploring the day-to-day lives of its team of
loser heroes, who care more about how cool their action figures look
than about saving the world. While Gunn's smart script pokes fun at
hoary comic book tropes, fan culture, and commercialization, the real
draw of The Specials is the cast (including Thomas Haden
Church, Rob Lowe, and the always hilarious Judy Greer) who wisely play
it straight. (Ironically, this deft comedy comes from Superhero Movie writer Craig Mazin.)
Superman III
Okay,
it's not the best Superman film. But it does have Richard Pryor, and a
great Rube Golbergian opening sequence orchestrated by director Richard
Lester in full-on A Hard Day's Night mode. (It also features a strong performance from Pryor as downtrodden computer whiz Gus Gorman.) Superman III
is rife with comedy both intentional and unintentional — everything
from "evil Superman" to Robert Vaughn's scenery chewing keeps the pace
light and brisk. As a Superman film, it's a bit of a mess. As a Richard
Pryor comedy, however, it's underrated.
The Incredibles
Brad Bird honed his comedic chops on The Simpsons,
and they serve him well in what is arguably the best superhero comedy
of all time. That it's also a thrilling adventure story, and commentary
on both the nature of family and what it means to be special in an
average society, helps to elevate The Incredibles from mere genre parody to the level of cinematic masterwork.
The Crow: Wicked Prayer
Easily the worst entry in the Crow franchise (a feat to be sure), Wicked Prayer
gives us comedic giant Tara Reid, a "slumming it" Dennis Hopper, and
Edward Furlong (looking more like a Cirque Du Soleil reject than the
Crow) in a laughable Native American revenge fantasy. The fact that the
film wasn't intended as a comedy only serves to make it all the more
hilarious.
Hancock aside, is there hope for the future of
the funny comic book movie genre? Perhaps. Edgar Wright is prepping an
adaptation of the humorous adventure series Scott Pilgrim, starring Michael Cera. Peter Segal's Billy Batson and the Legend of Shazam
could work, assuming Segal stays true to the light tone of C.C. Beck
and Bill Parker's classic comics. Finally, while dark, Alan Moore's Watchmen contains some of the sharpest satire on the comic book genre to date. Hopefully Zack Snyder will be as faithful to Watchmen's humor as he was to 300 's bulging biceps.
When not writing, Nick
Nadel is in line at the comic book store alongside the other geeks, er,
fans of speculative fiction. His most prized possession is a 1960s
Batman comic wherein
the Dynamic Duo are trapped inside a fortune cookie factory. He lives
in Brooklyn and updates his aptly named website (nicknadel.com) with comedy writing and videos.
Read More