Site of the Week – Comic Book Resources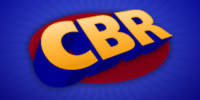 With The Dark Knight set for release next week, interest in movies based on comic books has reached new heights. Comic Book Resources, which launched a dozen years ago, has benefited from that heightened interest — achieving 22 million page views and 2.4 million unique visitors in June alone. It's helped stoke that interest too, with a staff of three people and stable of 20 writers who work "to report and comment on all aspects of comics — whether it be the comic book industry, the latest happenings in comic books, TV/film adaptations, video games, web comics and more," says Jonah Weiland, the site's founder and executive producer.
Comic Book Resources, which relaunched nine years ago to
add more bells and whistles, and once again in April to give it a fresh
look and an enhanced technology base, bills itself as an "online
magazine with passionate comic fans presenting that passion in as
professional a way as possible," according to Weiland, who started
reading comic books at the age of 14. "We always try to avoid a fannish
type approach. We do a lot of mainstream outreach on our site. Simply
mainstream readers would never stick around on a fannish-styled
website." The site offers only original content (which means it doesn't
buy content from other sites or news services), and the most popular
pieces are the news features and columns. In addition, the Comics Shop
Locater service, soon to undergo further enhancements, is getting more
popular and the reviews section "has really started to take off," says
Weiland, who notes that the first Superman movie will always be "a
favorite" of his.
Since starting the site (prompted by a search for information about some Green Lantern comic books), Weiland has noticed that "respect for the source material has grown dramatically," citing Catwoman and Elektra has two egregious examples of how not to adapt a comic book and Iron Man as "exactly what a fun comic book movie should be."
"I think the studios realized that if you treat the source material
with respect and do your best to put out a professional film that
combines both the visuals of comics and the story of a fine motion
picture, the returns at the box office can and will be enormous,"
Weiland adds.
Read More