Site of the Week – SimplyScripts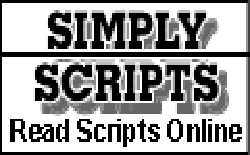 Diablo Cody, Michael Arndt, Sofia Coppola, Pedro Almodovar, Julian Fellowes, Alan Ball… If you recognize these names as recent Oscar winners for best screenplay, then SimplyScripts is for you. Of course, it's also for screenwriters, aspiring actors looking for rehearsal or audition lines, and any movie fan who enjoys tracing a film's evolution from first draft to final cut. The nearly-decade old website provides access to actual scripts of produced and unproduced movies, television and radio programs at various stages of development — all free and all available for download. The brainchild of Don Boose, the site was born of his love of literature. "In school, I enjoyed reading plays, and reading screenplays is an extension of that," Boose says. "The screenplay, as literature, fits the Internet age so well, wherein a writer has to convey a story in a tight, compacted form."
Recent additions to the site include the shooting script for 1941's Dr. Jekyll and Mr. Hyde (starring Spencer Tracy, a pre-Casablanca Ingrid Bergman and Lana Turner) and an early draft of the script for Will Smith's Hancock (which was initially known as "Tonight He Comes"). The first script Boose ever read on the Internet was Starship Troopers,
based on Robert A. Heinlein's book. "I had just finished Heinlein's
book and came across the script. My two reactions were, 'Wow! This
bears almost no resemblance to the book' and 'Wow! This is really fun
to read!'" He's a fan of lots of screenwriters, but, when pressed, he
chose John August — of Big Fish and Charlie and the Chocolate Factory
fame — as his favorite. "I've enjoyed and been entertained by all of
his work," Boose says. And, "he runs his own website that has truly
useful information for screenwriters."
Boose finds links for scripts of produced works — the site's most
popular feature — from site users and his own web searches, while
sometimes a studio will send him a script to generate buzz about a
movie ("usually a movie that has done badly in the theaters and they
are hoping the added exposure will boost DVD sales," he notes). Also
popular are the unproduced scripts from amateur writers, who ask Boose
to post their work on the site (which gets around a million page views
a month). In fact, the main goal of the site is to be a "resource for
writers — not only to present multiple drafts of scripts of movies
already produced, but also to be a place for writers to showcase their
own work and have people read and comment on their work," Boose
explains.
To that end, there's a discussion board where people can discuss
screenwriting and play critic. And every other month there's a "One
Week Challenge" where participants write a short, 15-page script
according to a specific genre and theme. The challenge this month
received 17 entries in the "drama" genre with the theme, "The guys at
the post office are never gonna believe this."
Read More